Small Business Ideas for Success
Small business is the backbone of America. According to the SBA, small businesses represent 99.7% of all employer firms, employ ½ of all private sector employees, pay over 45% of total US private payroll, generate 60 – 80% of new jobs annually, AND make up a whopping 87% of all identified exporters.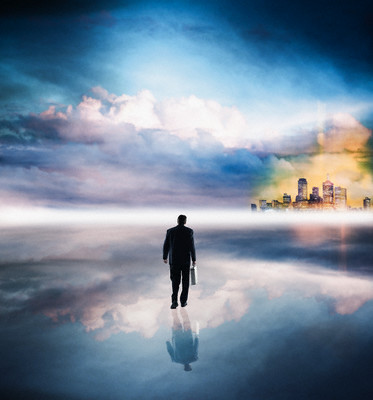 With the current state of the economy and trillions of dollars now going to bailout big business, how is it these numbers were overlooked? If our leaders want to stimulate the economy, invest in those making the greatest contribution. Perhaps, it's the cliché, "95% of all new businesses fail within 5 years and 50% fail in the first year," that keeps government from making the investment. But, the SBA has information to the contrary. In fact, the latest statistics from the SBA indicate that, "two-thirds of new employer establishments survive at lease two years, and 44 percent survive at least four years."
You've heard the saying, "If you want something done, give it to the busiest guy in the room." Surely don't give it to the people doing spa treatments, jet setting, and having tea parties on bailout bucks. It doesn't matter though, because WE don't need it! Small business will bailout America without a dollar of the taxpayer's money. We're innovators, inventors, motivators, and we never quit. And more importantly, we'll stick together through this little hiccup in the system.
And we'll welcome all the newcomers. Many if not most of small businesses started out of necessity. With all the layoffs, massive unemployment, and big business failures many are now out of work and will be unable to find a new job. Well – WELCOME TO SMALL BUSINESS. It's time to start. Roll up your sleeves and unveil that project or dream that has been in the back of your mind for decades. Take matters into your own hands and NEVER be at the mercy of an employer again. Become the story that you've read about on the pages in this site. And if you need help – you've come to the right place. The resources here will put your mind at ease. They will steer you in the right direction, help you plan, put to rest your many questions and fears, and guide you along the way from start-up to IPO.
Welcome to Small business, to freedom, to self-reliance, and the greatest step you'll ever take!