The Motivation Cafe'
Welcome! We're here to wake you up. Just like a morning cup of coffee - this is a great place to start.
For a jolt of inspiration, a shot of confidence, or a hearty laugh before delving into our other helpful links - Watch these Inspirational Videos, read these Incredible Stories and Articles, and above all - LIVE YOUR LIFE WITH PASSION!
In other words, whether you're starting a business, starting to write your goals, starting a new life, starting to exercise, or just waking up and starting your day - START HERE!
Motivational Videos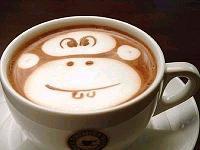 Videos
Amazing videos that will inspire you to try, to risk, to push, and to just get up and go! If you need a nudge or just want to feel great this is the place to start.
You don't have to watch ROCKY I, II, III, and IV anymore! We have snippets, mini-movies, and true story videos that will move you like there's no tomorrow. And they're FREE!! Imagine that.
Click HERE for more inspiration than you can possibly handle.
Hilarious Videos
Hilarious Videos
Need to change your state? Click here. We dare you not to laugh or smile as you look at some of these.
Inspirational Biographies and Articles
Inspirational Biographies and Articles
How did others do it? Find out here. Read about the obstacles and challenges that faced some of the most prominent and influential figures in recent history.
NEVER QUIT - EVER!
A run down (just a paragraph each) on some of the most famous individual's starts and finishes. Learn from some of the most successful and accomplished leaders of today who faced incredible challenges, unbelievable odds, and failure after failure.
Zig Ziglar Articles
Zig Ziglar is a beloved author and speaker. He has written 25 books and offers training and consulting to organizations all across the globe. To learn more about Zig and his business visit his website at
www.ziglar.com